Document & Report Archival / Retrieval
for the IBM/i (Power System i / i5 / iSeries / AS400)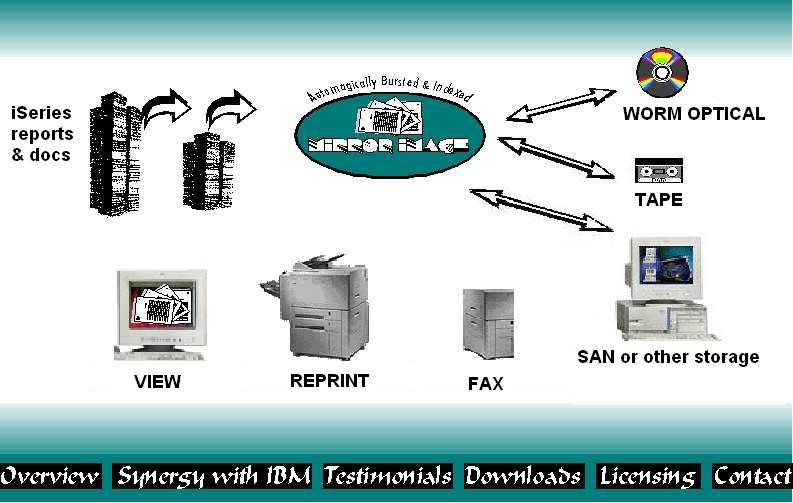 WORM OPTICAL
Transparent interface with direct-attached optical library data servers (i.e. optical "jukebox") provides massive, long-term storage of documents & reports. http://www-03.ibm.com/servers/eserver/iseries/optical/
And because the interface is transparent, NO USER INTERVENTION IS REQUIRED ! MIRROR IMAGE keeps track of what's where. No special requests to the I.S. staff or complicated procedures required for retrieval.
Direct I/O to the optical platters in native EBCDIC format eliminates ASCII/EBCDIC translation for fastest throughput.
Accommodates both immediate capture to optical, and deferred ("off hours") write to optical operation.